Few days ago, I jokingly mentioned Yona on Twitter by suggesting her to do Lolita cosplay, after seeing her neko cosplay pictures given by my friend. I knew that she's been known as a cosplayer before joining JKT48, but I never really imagined that she was that good. It turned out that she was also great in Lolita. Aww.. Look at this maid, isn't she adorable?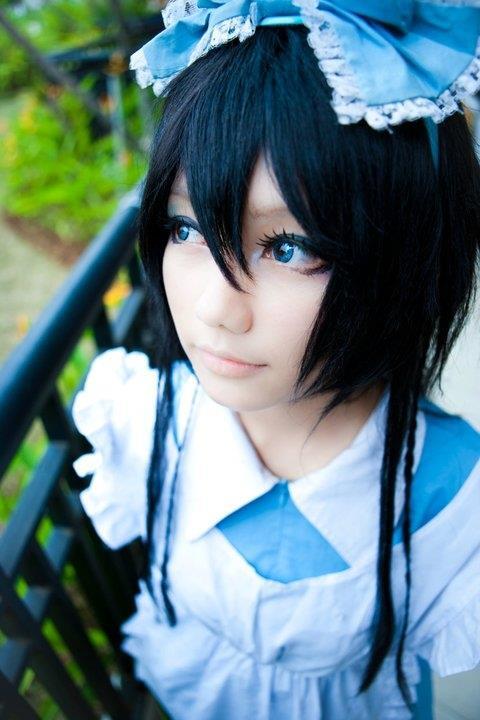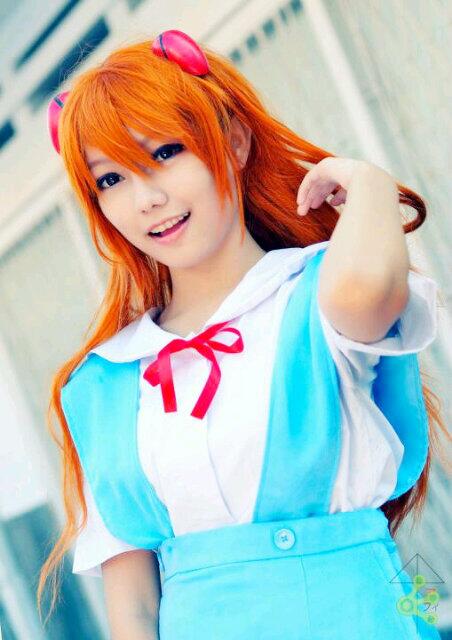 But of course, I really wanted to see more of it. 😆 Who doesn't want to, if the pics were these good? 😀
From the title you could imagine how shocked I was when seeing the picture Ghaida had tweeted on the next day. What the heck? The one I asked was Yona, not Ghaida, right? Nonetheless, I was extremely happy that Ghaida proved herself womanly enough (?), moreover in lolita dress. The background, costume and accessories, along with her long black wig, made me almost cried. Well done, Ghaida, well done. :')
Currently there are about 5 pictures (or more?) of Ghaida in Lolita fashion. Two newest ones were in Usagi (rabbit) version. A friend from Australia (who's also Ghaida oshi like me) commented, "Oshi wants to kill us via nosebleeds". Gyahaha.. Nah, I'm not dying, I'm flying to the ninth cloud heaven. And surely, with this cute usagi!! XD
Ah, but actually I much prefer this, because in this pic she looks much more adorably younger.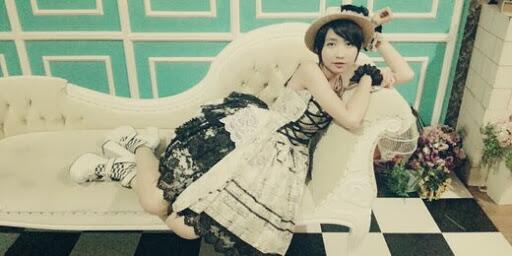 @razgriz2520 made the compilation of Ghaida's lolita pictures in his tumblr. And, to add the collection, there's Yona compilation page!!! Ah, thanks Riz!!! 😀
I wonder if they would like to do cosplay duet, or trio with Diasta some time in future. Ah… I can only hope for it… :3 By the way, some members commented about Ghaida's pictures in "Pink Usagi" versions :
Yona said, "Haaa lucu bangeet moeee (*゚Д゚*)"
("So cute, Moe!")
Frieska, "Hai cewe :3"
("Hi, girl.")
Ayen said, "Uwoooghh :ocantik.. di ava ama header juga :3"
("Wow, so pretty. Ava and header too.")
Sinka, "Ka Ghaida lucu bangeeet >w<"
("Ka Ghaida is so cute!")
Nabilah, ":'(((( kelinciiiiii"
("Rabbit…")
Oct 18 : So I just can't help but giving a new update about Ghaida's cosplay. Looks like it got attention from AKB48WrapUp, here's the tweet:
"#JKT48 Ghaida is Japanophile especially loves Tokusatsu Kemen-rider movies.
She study Japanese literature in college & will visit Japan for her graduation survey. She was unwilling to join audition at first, but her elder sister persuaded might have a chance to visit Japan (which she'd been eager to do) if she became #JKT48 member. (two pictures were also attached on the tweets)"
Though I still hold some grudge because this account had blocked me, but seeing the tweets about Ghaida brightened my day. Hopefully Ghaida will have more attentions from foreign fans by this news. By the way, the pic attached in it was one that she has taken with Yona in KFC's HS event. I had been wanting to make a post about it long time ago but I kinda forgot about it… Heheh…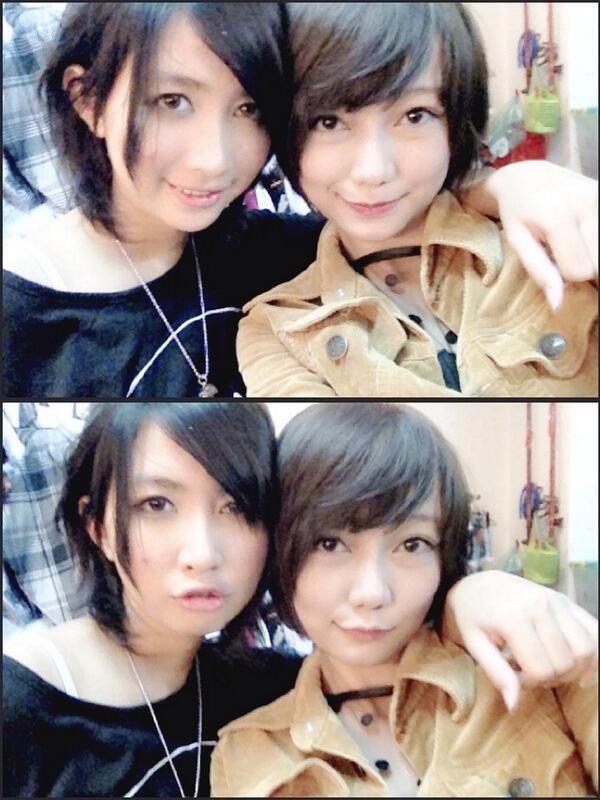 In this HS she had told that she had wanted to cosplay as Neko Mimi (which she did wonderfully), and a seme Neko above all! God, Ghaida.. Hope you do more cosplay from now on. I'll be looking forward to it for sure!!
If anyone is curious about Yona, she is a second generation member and currently in Team KIII. She's my oshimen in Team KIII, and a bit like Ghaida in cuter and quieter version. Please support her too. ^^